Masia Oliveda Blanc de Blancs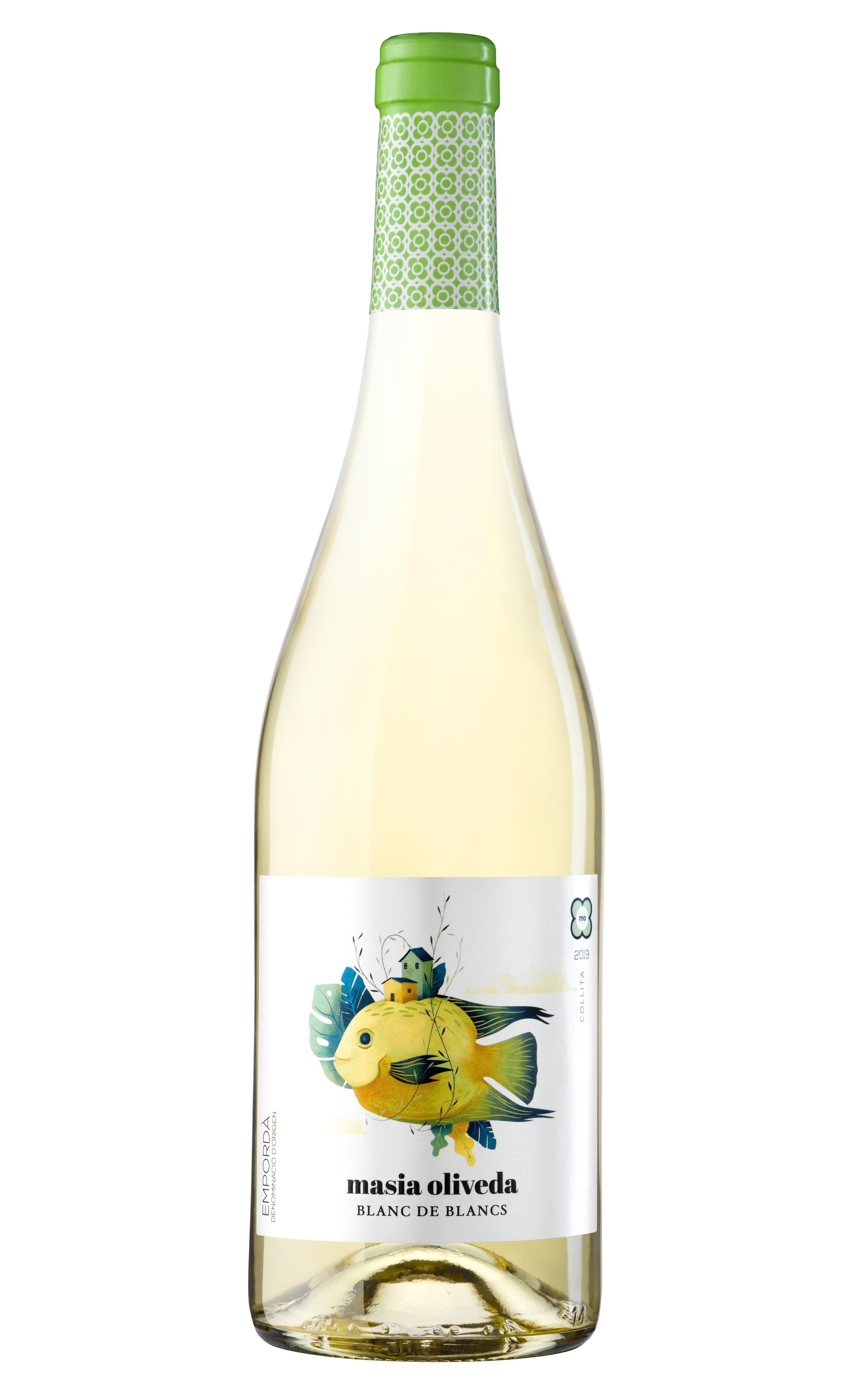 Masia Oliveda Blanc de Blancs
The essence of a wine.
"Vibrant, aromatic, fresh"
ORIGIN • DO EMPORDÀ •
Made from vineyards aged between 15 and 20 years old located in the northern part of the Alt Empordà region, planted in mineral soils where slate is predominant. Thanks to the unique climate of the Alt Empordà region, the Tramuntana wind carries a large proportion of the rain elsewhere, leading to low outputs that make highly expressive wines.
VARIETIES
Muscat of Alexandria and Macabeu.
PRODUCTION AND AGING
The high level of aromatic concentration enables the essence of these grapes to be extracted. A soft press is used to obtain the must that gives this blanc de blancs its lively, fresh character. Fermented in stainless steel vats at a controlled temperature of 18°C.
TASTING NOTES
In terms of appearance, it has a bright yellow colour with greenish reflections. On the nose, its aromatic spectrum is broad and exuberant, full of honey and floral hints. On the palate, it is viscous and velvety. Its elegant aromas of exotic fruit stand out, with the presence of delicate primary aromas, well complemented with the secondary aromas that come from the fermentation.
SERVING NOTES
Ideal for accompanying appetizers, shellfish, fish, pâtés and seafood rice dishes. Optimal serving temperature 7°C - 9°C.
ANALYTICAL CHARACTERISTICS
Alcohol content: 12.5% Vol. – Total acidity: 5.8g/l.