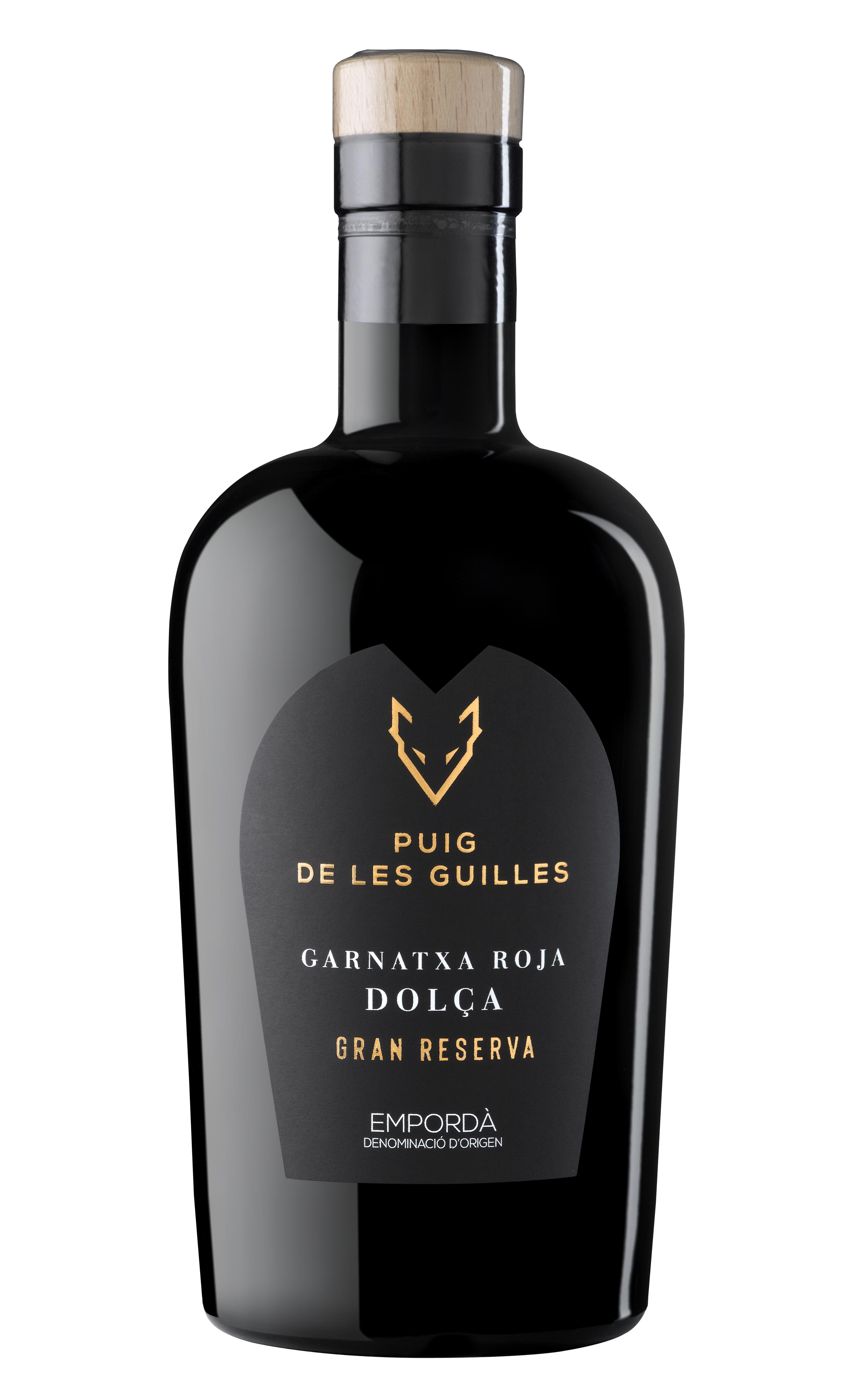 Puig de les Guilles
Sweet like honey
"Playful, extravert and with no limits"
ORIGIN • DO EMPORDÀ •
Sweet wine made with old Red Grenache vines. The origin of the vines is diverse, they come from Garriguella and Vilamaniscle with their distinct landscape conditions. Slate and clay soils, the ever-present tramontana north wind, with vines battling to survive with the passing of time. They are old, head-pruned vines designed to bring a sweet taste to anyone who tries them.
VARIETIES
100% Red Grenache.
PRODUCTION AND AGEING
Light, natural, over-ripening of the grapes on the plant to achieve a greater concentration of sugars. Manual harvesting and fermentation with their skins until they reach the desired concentration of sugars. Fermentation is then halted with the addition of alcohol to obtain a natural, sweet wine. Finally, an oxidative ageing of more than 8 years is carried out in oak casks. The wine is bottled unfiltered to ensure the maximum amount of organoleptic properties are maintained.
TASTING NOTES
Dark brown in colour, with shades of caramel and coffee.
The aromatic profile includes the aromas of oyster mushrooms, caramel and the toastings, accompanied by notes of almonds, coffee and clove.
The oyster mushroom and caramel notes are accentuated in the mouth. It is a long, silky and sweet wine with a very well-integrated acidity.
SERVING SUGGESTION
Ideal for accompanying sweet dessert dishes, but also strong cheeses and nuts.
The optimum serving temperature is between 14-16ºC.
ANALYTICAL CHARACTERISTICS
Alcohol content: 16 (%Vol) – Total acidity (g/L H2T): 5.6.
AWARDS
Gold Medal at the "Grenaches du Monde 2021" contest (France).
GREAT GOLD Vinari Medal at the "Catalan Wines Vinari Awards of 2021."
92 points in the "Peñín Guide 2022".