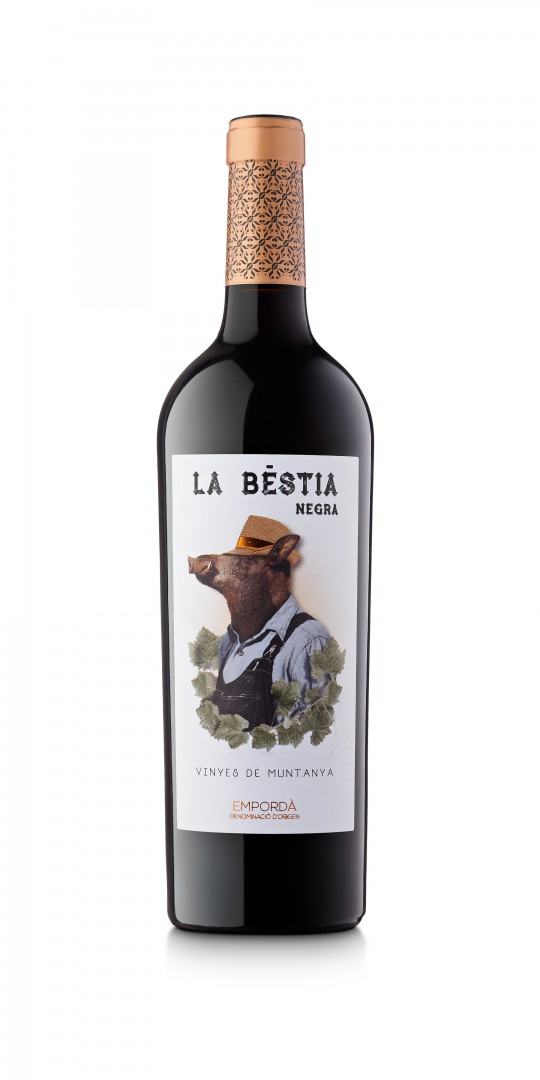 La bestia negra
Pure freedom!
"Wild, big, adventurous"
ORIGIN • DO EMPORDÀ •
In the heart of the mountain, between the villages of Rabós and Vilamaniscle, we find the vineyards that produce this wine; in what we call the Albera Massif, the north-eastern part of the Empordà region. We constantly fight against the adversities of the land, where among the stony slate soil, intense wind and local fauna, La Bèstia Negra arises, victorious in asserting its nature.
Wild and adventurous, La Bèstia comes from the union of the Tramuntana north wind, the terroir, the vineyard and humans.
VARIETIES
80% Grenache and 20% Cabernet Sauvignon from mountain vineyards.
PRODUCTION AND AGING
Harvesting at the optimal moment of ripening, looking for the perfect balance. Fermentation takes place in stainless steel tanks, separated by variety, at low temperatures. The fermentation period is long, reinforcing the fruity nature of the wine. Aging is done over a year in French oak barrels for the Cabernet Sauvignon and American oak for the Grenache.
TASTING NOTES
Ruby red, medium depth and glossy.
The aromatic profile highlights the berries, ripe peel, with hints of fruit compote. The black pepper and toast aromas harmoniously accompany the fruity fragrances. The wood nuances, as well as hints of vanilla and mint slightly appear to finish its complexity.
On the palate, it is fatty and intense. At first, it caresses the palate to later bring out the beast it has inside. Slightly acidic with a strong personality.
SERVICE
Very versatile, ideal with red meat, soupy rice, cannelloni and savoury dishes such as Catalan soup, as well as mountain cooking such as wild boar stew, roasted snails and mushroom sauces.
Optimal serving temperature is between 15-17ºC.
ANALYSIS
Alcohol content by volume: 14% – Total acidity (g/L H2T): 5.4.
AWARDS
GOLD medal at "Grenaches du Monde 2022" (France).
90 points Guía Peñín 2024 (Spain).