Cava Gran Rigau Rosé Brut Nature Reserva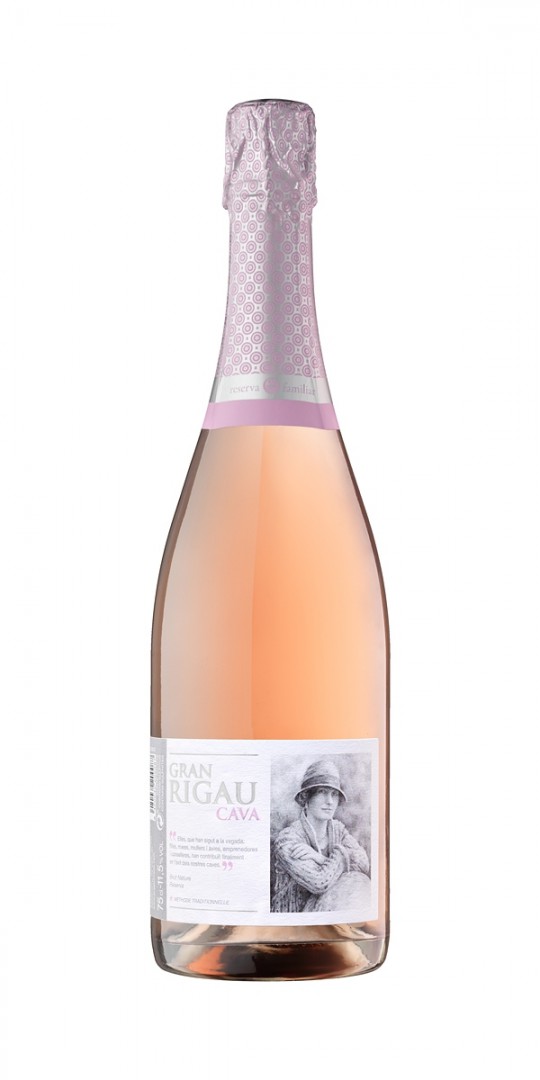 Cava Gran Rigau Rosé Brut Nature Reserva
Time to Gran Rigau.
"Intriguing, curious, deep"
ORIGIN
Cava Designation Of Origin.
VARIETIES
Grenache and Pinot Noir.
PRODUCTION AND AGING
Using the traditional (champenoise) method, it is fermented for a second time in the bottle and later matured for 30 months in the cellar.
TASTING NOTES
In terms of appearance, it has beautiful cherry colour. Bubbles are plentiful in this cava and fine..
On the nose, fruity and fresh aromas stand out, denoting elegance and uniqueness.
On the palate, it is creamy, dominant and flavourful.
SERVING NOTES
Ideal as an appetizer and a perfect accompaniment for dishes and desserts. Optimal serving temperature 4°C-8°C.
ANALYTHICAL CHARACTERISTICS
Pressure: 5,5 atm – Alcohol content: 11,30 (%Vol.) – Total acidity (a.t.): 5,8 g/l – Total sugars: 3 g/l.
AWARDS
DIAMOND prize at "International Guide of Rosé 2019" (France).
Award winner in "Barcelona Rosé International Bubbles Awards 2020".